B.E. Mechanical Engineering program is accredited by NBA for Academic Years 2021-2022 to 2023-2024 i.e. up to 30-06-2024.
Total Intake 60
Mechanical Engineering is one of the oldest and broadest engineering disciplines, that applies the principles of Physics, Chemistry and Materials science for analyzing, drawing, designing, manufacturing and maintaining mechanical systems. It is the branch of engineering that deals with drawing, designing and production of tools, machines and all other mechanical equipments and hardware. The field has continually evolved to incorporate advancements in technology, and mechanical engineers today, are pursuing developments in fields such as composites, mechatronics, CAD and Nanotechnology. Started in the year 2011, the department is the latest addition to the GST and is well underway establishing all the necessary infrastructures.
The course aims to build engineers who are well conversant with the latest technologies in the field of Mechanical Engineering and efficient to analyze and come up with innovative ideas for designing products.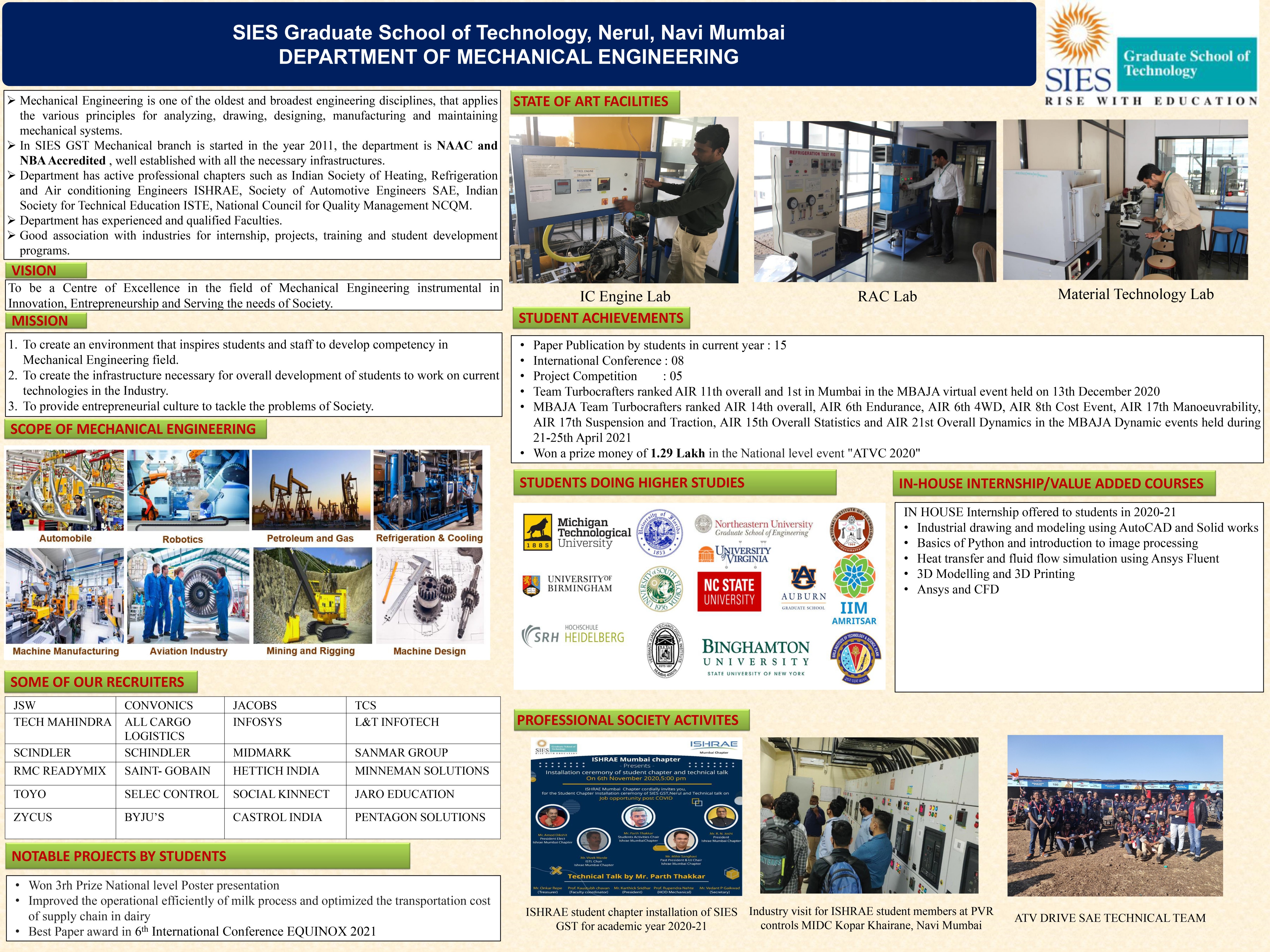 Innovation in teaching and Learning by Mech Dept Faculty